You will know your order has been successful once you have reached our 'thank you' page. Our thank you page looks like this: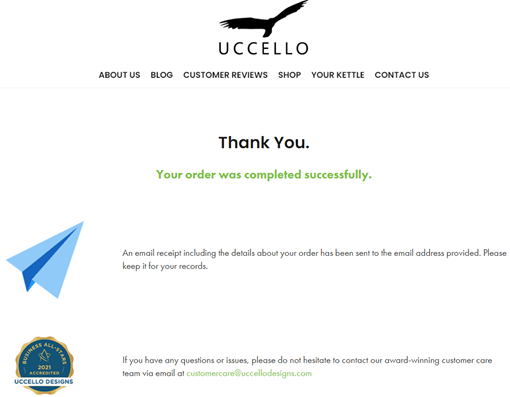 We will also send you a confirmation email with your very own unique order number and your confirmation email will look very similar to this: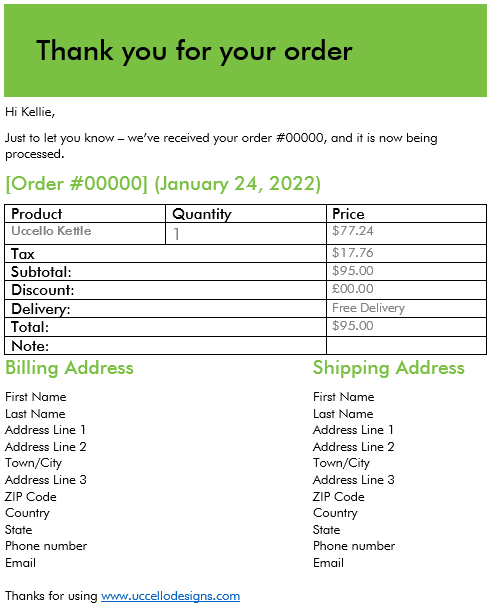 Please do not worry if you do not receive this order confirmation straight away as it is sent once your order has been processed.
Should you have any doubts or worries, please feel free to contact our Customer Care Team.